Joshua Records, LLC presents a film by Theresa Demarest
(a documentary 74min.)
Nowhere in recent history has a captive mammal garnered go much attention as Keiko, the orca star of the 1993 hit film, "Free Willy." The film's success, partnered with growing public interest in animals held in captivity, launched a children's crusade that called for Keiko's release into the wild. The result: a multimillion dollar project that spanned four countries, weathered endless controversy and lasted nearly a decade. Through first-hand accounts by the marine mammal experts charged with his care, "Keiko The Untold Story" follows Keiko, his life, his legacy of hope, and the untold story of his extraordinary years in Iceland and Norway.
---
CLICK HERE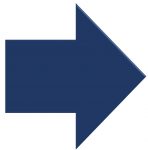 to go to the official website for this award winning documentary.
---
FILMMAKER STATEMENT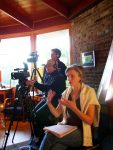 Keiko The Untold Story of the Star of Free Willy, a documentary film, is the first to center on the killer whale himself and his process of rehabilitation and release after over fifteen years in captivity.  Utilizing never-before-seen footage captured by Ocean Futures, Jean-Michel Cousteau's foundation, and those in his inner circle, audiences are immersed in the daily struggles that defined 'the Keiko project.'  Striking visuals of orcas in the wild contrast with Keiko's overheated and cramped quarters at the Reino Aventura animal theme park in Mexico City.  First-hand accounts by his fiercest champion, David Phillips of the Free- Willy Keiko Foundation, and others illuminate for the first time the complex decisions that went into his lengthy rehabilitation process.  With millions of fans worldwide tracking his progress and supporting his release, Keiko lived to become the second oldest male orca whale ever to have been in captivity. Today, Keiko remains a powerful symbol not only for the anti-captivity movement but also for the broader scope of environmental conservation and climate change. Keiko The Untold Story re-examines popular sentiment that the Keiko project was a 'failed and flawed experiment' by offering the insider's view to Keiko's long and grueling process of rehabilitation from captivity into the wild.
Keiko The Untold Story of the Star of Free Willy is a film that allows its viewers to pause and take a second look at Keiko's strong will to survive and to explore his enormous embrace of his own freedom.  It is by pondering his behavior in such powerful footage that viewers can see things about Keiko that perhaps they never took the time to consider before, and to really look at what The Free Willy-Keiko Foundation and all those directly involved were doing.  I am interested in translating to the audience the ways in which the effort to release a captive whale into the wild did succeed, as well as examine the questions left unexplored.
Audience of Keiko Supporters
There are many Keiko supporters centered around conservation, whaling issues, and others who are following Keiko's story. During his initial rehabilitation period, thousands of visitors made the pilgrimage to see Keiko at the Oregon Coast Aquarium, traveling from every far-flung region of the world to witness the rehabilitation of their favorite orca.  Clearly, Keiko has made a lasting impact on many Oregonians as well as the international community. By revisiting Keiko's story through the perspective of those in his closest circle, and examining the Keiko rehabilitation project as one effecting positive change.
Background
Most Oregonians and ocean conservationists everywhere are familiar with Keiko's story.  Captured off the coast of Iceland in 1979 as a young, immature calf, Keiko ended up a trained entertainer at Reino Aventura, a popular marine park in Mexico.  Under the hot sun and smoggy air of Mexico City, Keiko developed a debilitating and painful skin condition and developed into an underweight and unhealthy adult whale.  After the surprise success of "Free Willy" in 1993, the Hollywood film in which he starred and became world-renowned, public sentiment began to turn to Keiko's release into the wild.  Like his Hollywood alter ego, his supporters wanted to 'free' Keiko from his confinement in Mexico.  This 'children's crusade' mobilized leading whale researchers, conservationists, and those involved in the captive marine industry alike, and would result in what became an international phenomenon embroiled in endless controversy.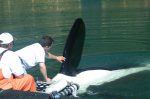 After the completion of a state-of-the-art facility at the Oregon Coast Aquarium, Keiko's road to rehabilitation from captivity began in 1996.  He was transported from Mexico City to his new home in Newport, Oregon, and there a team of caretakers endeavored to restore his health and 'untrain' the killer whale to ready him for release into the wild.  Two years later, Keiko was deemed fit enough to graduate to a sea pen in his home waters off the coast of Iceland; going on regular 'ocean walks' in the North Atlantic, Keiko cavorted with wild orca pods and hunted for fish.  Despite the caretakers' intention for Keiko to join up with a pod and abandon his human friends, Keiko returned daily to his sea pen.  However, after nearly four years of his caretakers' attempts to reassimilate him into the wild, Keiko took off on a solitary trip across the North Atlantic that would land him in Norway, where he remained until his death in 2003.
Keiko's death marked an end to a divisive endeavor.  Was the project a success, or was it a failed experiment that wasted millions of dollars that could have been spent in better and more effective ways?  His advocates from the Free-Willy Keiko Foundation have been vilified in the press for their extravagant efforts to release a single whale whose capacity to survive in the wild was never a sure thing, while supporters praised their efforts as setting an important precedent for the plight of captive whales everywhere.  Keiko has simultaneously been called an 'ambassador for the health of the ocean' a "Trojan Whale" for the future of commercial whaling' and an 'archetype for rehabilitated whales.'  It is obvious, despite one's personal beliefs on the strength of the project's goals, that Keiko's life story strikes a major chord amongst the public. The controversial figure of Keiko is clearly a pivotal one for examining contemporary whaling and other conservation issues in today's oceans, and particularly in light of increasing public concern over climate change today. This documentary film is intended to promote awareness and treatment of whales in captivity.
'This was a failed and flawed experiment from the beginning. As far as I'm concerned, Keiko was never a release candidate. He was caught in the middle of a Hollywood movie.
– Greg Bossart, Harbor Branch Oceanographic Institution & Miami Seaquarium
'We extended not only the length of his life, but the quality of his life. He was swimming tight circles in a small pool with papilloma all over him, and by the time we finished with him, he was out with the big boys, swimming around with wild whales in the ocean.'
– David Phillips, Free Willy-Keiko Foundation
Treatment
Keiko The Untold Story of the Star of Free Willy is a feature- length documentary that provides its viewers an insiders view into the world's most beloved killer whale, through cinema verite footage, interviews and voiceover. Footage captured by leading environmental organizations instrumental in securing his release sits at the core of Keiko The Untold Story. Through this intimate and never-before-seen footage, viewers are immersed in Keiko's world of rehabilitation and change.  Images of Keiko's daily training and rehabilitation sessions in Iceland, Norway and Oregon are paired with striking aerial footage of Keiko on his solitary journey in the wilds of the North Atlantic in a gorgeous rendering of his international struggle for freedom.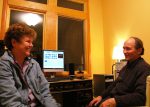 Interviews with key players in Keiko's story, including Assistant Director Mark Berman of the Free Willy-Keiko Foundation, who pioneered the efforts to release Keiko; Dr. Paul Spong, founder of OrcaLab; and Dr.Naomi A. Rose, Ph.D, a Senior Scientist with The Humane Society of the United States and his trainers Coling Baird and Thorbjörg Valdís Kristjánsdóttir (Tobba) viewers learn about the daily challenges Keiko faced on the road to rehabilitation. Insider anecdotes from this dedicated cast give us their expert accounts about the process of 'untraining' the orca. their The film itself is accompanied by a voiceover which chronicles Keiko's story, bringing greater understanding to the footage playing onscreen.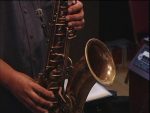 Finally, Keiko The Untold Story of the Star of Free Willy features filmmaker and musician Theresa Demarest's inspiring music single "Keiko's Dream", which was a part of Keiko's Dream Tour, an educational 'eco-rock' show that traveled across Oregon during Keiko's residency at the Oregon Coast Aquarium.  Featuring speakers from the Free- Willy Keiko Foundation and music performed by Theresa Demarest and Good Company, Keiko's Dream Tour shared Keiko's story to rapt young audiences who, for the first time, found a character to whom they could relate the broad, often detached issues of conservation, ecology and captivity.  Keiko The Untold Story of the Star of Free Willy stems from the success of Keiko's Dream Tour and provides a new perspective on this story so well documented by the media.
The production of the film is particularly timely in light of recent movements to free other captive orcas, including Kshamenk, a sixteen-year-old who was forcibly stranded off the coast of Argentina and is now held at Mundo Marino, a nearby amusement park.  Countries like Iceland, Keiko's home, have recently resumed commercial whaling despite protestations from ecologists and environmental activists worldwide.  By examining these issues through the experiences of such a beloved and renowned character, Keiko can help illuminate the plight of whales in captivity and contribute to contemporary debates on the issue.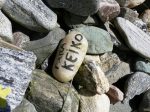 More than a documentary about just any animal, Keiko The Untold Story of the Star of Free Willy is a character study that delves deep into the world of the beloved orca.  It steps outside the controversy and the spats between warring factions and looks instead at the whale himself. Ultimately, the story of this killer whale is something that goes beyond Keiko and even beyond ocean and mammal research.  The story of Keiko is a universal one, one to which his millions of fans worldwide can identify and connect; a story that humanizes today's issues of climate change and conservation through the eyes of a single whale.
---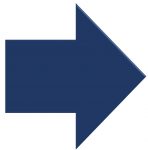 CLICK HERE to go to the official website for this award winning documentary.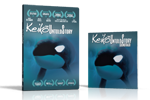 ---