Theresa's Story
"I cannot tell the story better, so below are some articles written about my triumph with breast cancer and what I learned along the way. Thank you to all those who have written about it and supported me through it.
I've struggled with breast cancer twice. The way I see it, I've had two wake-up calls – two invitations to figure out just who I am and why I'm here. We all have subtle invitations like that each day, but we often don't pay attention to them. It's just human nature, I guess.
Wondrous things have emerged as a direct result of my breast cancer: My Music, Keiko and Tehya Takoda.  Here is a summary of each one, and then the articles that tell my story.
MY MUSIC: I get so much joy, peace, and energy from singing- performing, writing, producing. Music is one of the vehicles I used to save my own life. Especially with my second round of cancer, when doctors gave me just months to live, I turned to my music.
I have loved performing ever since I can remember, and knowing that I have brought joy, fun, and hope to other people is the best medicine there is.  I have met the most talented and soulful people through my music, and each one has given me a gift. Take a moment to meet them!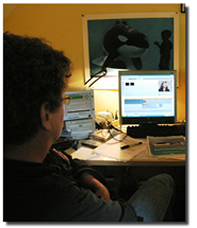 KEIKO: Like most Oregonians, I followed Keiko's story when he was moved to the Oregon Coast Aquarium in 1996. At the time, I was recovering from a post-cancer related surgery and was spending a lot of my time at home recovering on the couch and was spending a lot of time watching television. At the time Keiko was being moved from Mexico to Oregon and became mesmerized by the story and what I saw as his incredible will to survive against so many odds.
He inspired me first to create the Keiko's Dream Tour and the song 'Keiko's Dream'. This led into the full length, award winning documentary Keiko The Untold Story.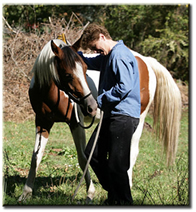 TEHYA TAKODA: Just after the release of my ROLL ON DOWN CD in 2004, I became very ill with lymphedema, a chronic nuisance of a problem left-over from surviving my breast cancer. Because the ailment could not be ignored, I reluctantly decreased the rigors of performing live music for awhile. This temporary hiatus from my music was a blessing in disguise. I met Tehya Takoda, at the time a 6-month filly, and my life has been dramatically and wonderfully changed.
My journey with her is such an incredibly healing experience, I created my first movie titled Herd of Two.  I hope it makes you smile."
~ Theresa
---
RELATED PRESS ARTICLES
HARMONY WITH LIFE GOES WELL BEYOND BASIC SISTER ACT
LET THE GOOD TIMES ROCK AND ROLL
MUSIC TWINES THROUGH A LIFE OF SECOND CHANCES
FILLED WITH THE PURE JOY OF LIVING
ARTIST'S NEW ALBUM RESONATES NEW HOPE AND LIFE